Susan, the creative genius behind Darling Girl Cosmetics, has branched out with a line of nail polish under the name The Painted Pixie. I have a nail polish I bought off the Darling Girl website several months ago. This is one coat of Faith over two coats of a random coral/red from Ulta (Poppy something???)
Info taken from the Darling Girl website.
Welcome to The Painted Pixie by Darling Girl Cosmetics.

All polishes are handmade, 3-FREE (no DBP, Formaldehyde, and Toluene) and cruelty free. Because each polish is specifically created, there may be just slight variation from bottle to bottle. You probably won't even notice a difference but I am a perfectionist and thought it was worth mentioning.
This listing is for a mini-sized bottle that contains 5ml of product, which includes 2 stainless steel metal balls to help with shaking the polish.
*Please note this item is available to customers in US customers only.

Unfortunately we cannot ship this item internationally as it is a flammable substance and classified as dangerous goods. International orders containing this item will be cancelled and refunded.
Faith: "Looks can be deceiving at first glance Faith looks like a somewhat sheer off white but put them in direct sunlight and flashes of pinks, purples and gold come to life. These look best over dark polish."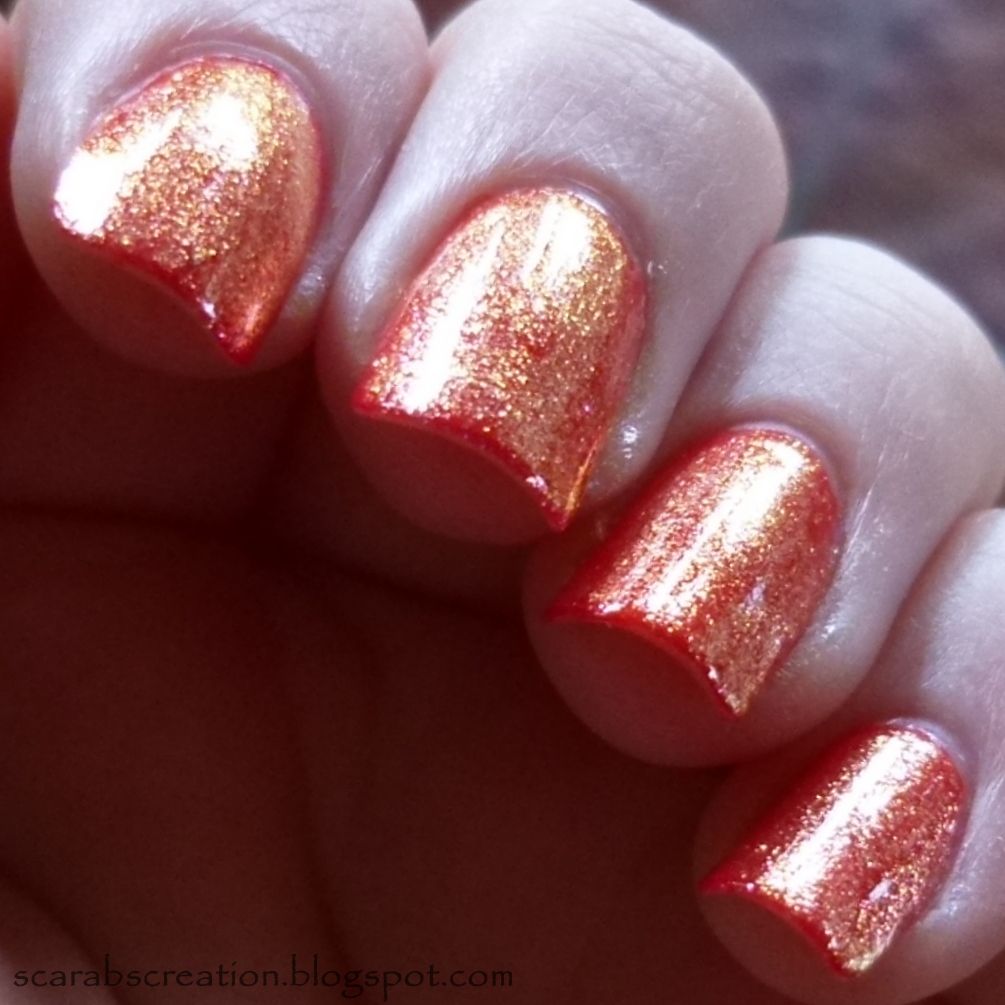 Annelise