A couple weeks ago I found the limited edition Wet n Wild Fergie collection for Summer 2013. I ended up buying both Photo Op eyeshadow palettes and 2 nail polishes. Today I have swatches of the brighter, more colorful eyeshadow palette called Hampton Shades. I found the pigmentation the be the same level as the permanent line of Fergie eyeshadows, but the texture is silkier with less fall out. Without primer the eyeshadows are decently pigmented, but don't adhere very well. Primer is a must. And if you're like me and want your eyeshadow to be completely opaque, then I suggest using a sticky base such as NYX Jumbo Pencils or Darling Girl Glitter Glue.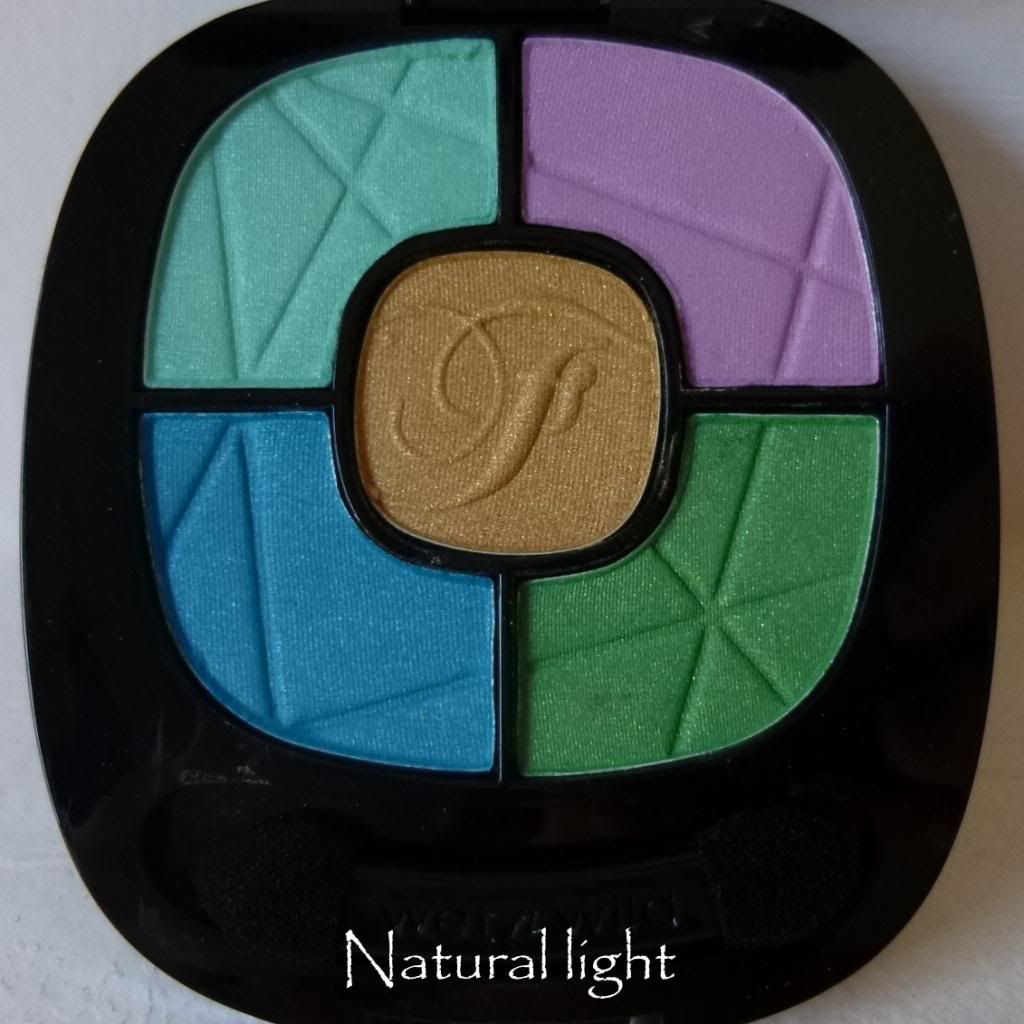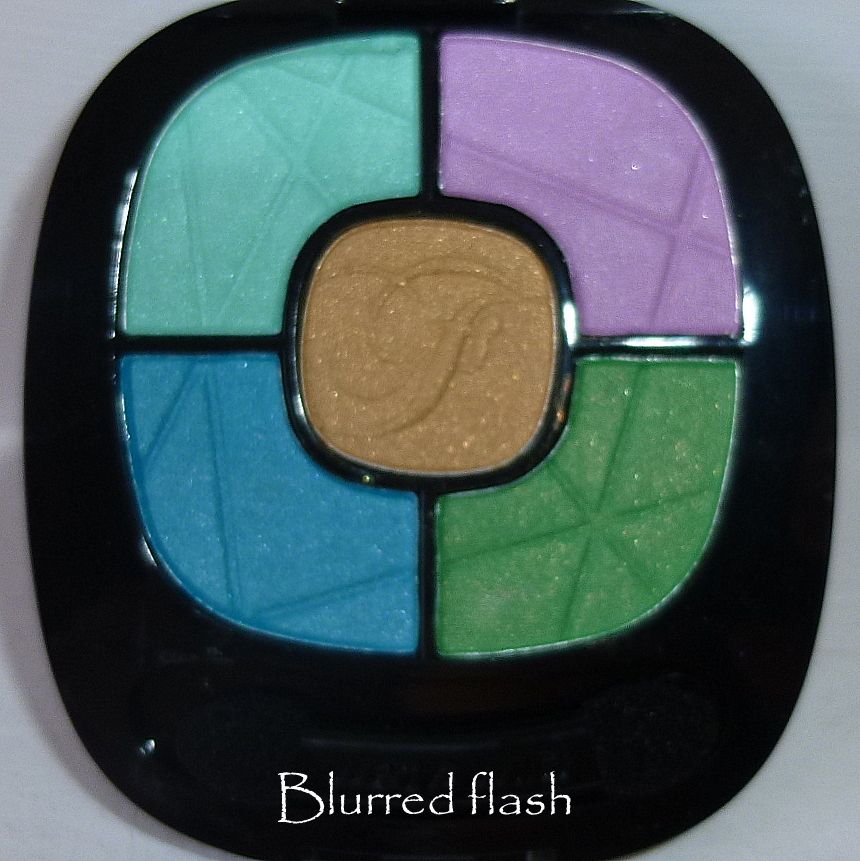 Descriptions:
The Top Left is a warm toned, very light blue with a satin finish.
Top Right is a light, warm toned, purple with a satin finish.
Bottom Right is a warm toned, medium grassy green with a satin finish and gold/red shimmer.
Bottom Left is a neutral toned, medium, bright blue with a satin finish.
The Middle shade is a warm toned, gold shimmer with gold glitter. There was a little bit of fallout with this shade, but a primer or base will fix that easily.