Today I have another limited edition product from the Fergie Summer collection by Wet n Wild. Cabo Cruise is the first of two nail polishes that I bought. It's a vivid, darkish, yellow toned blue crelly with scattered green flecks. Super pretty! I absolutely love this polish. In these photos I am wearing a basecoat and 2 coats of Cabo Cruise. The formula was lovely, it smoothed easily on and with short nails you could get away with one thick coat. Dry time was a little longer than normal.
Just a warning that my pictures are not color accurate. Cabo Cruise is not neon, but the blue is bright despite being fairly dark, and therefore it doesn't photograph well.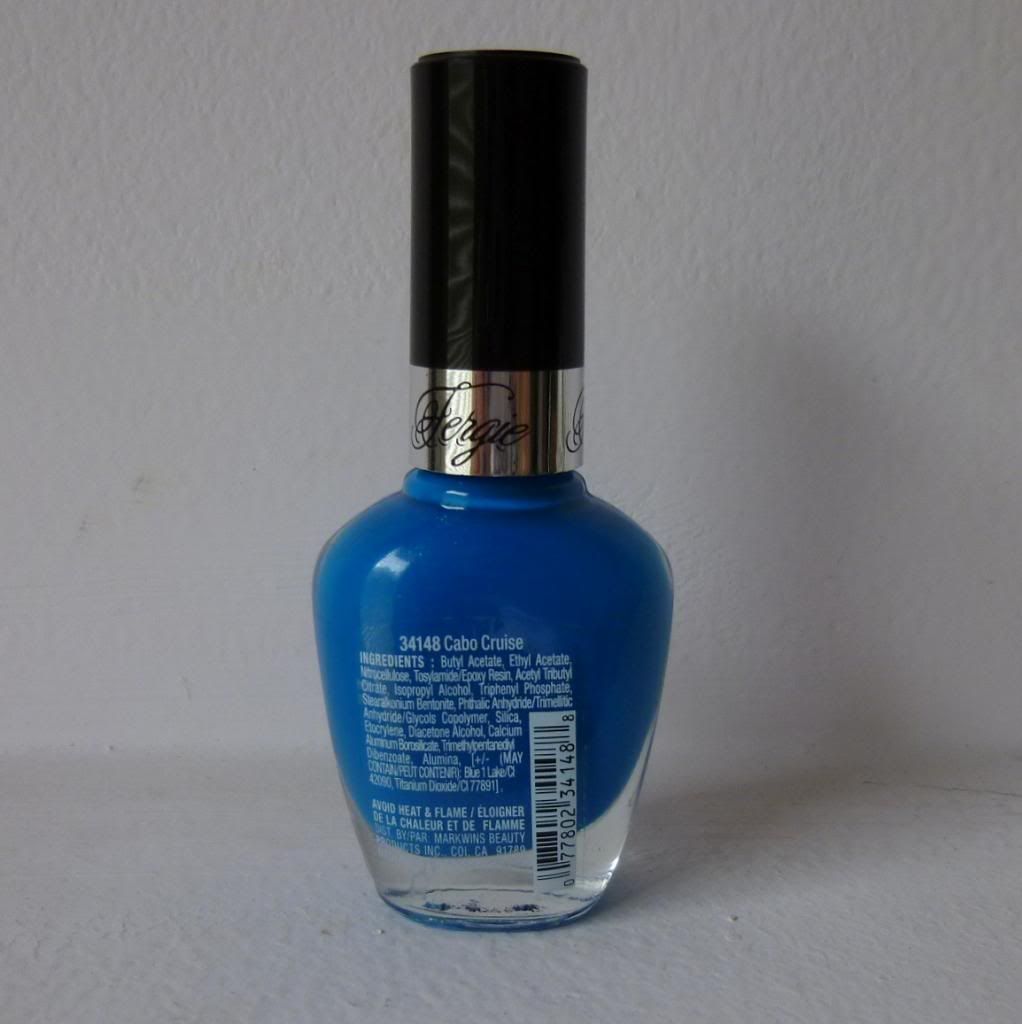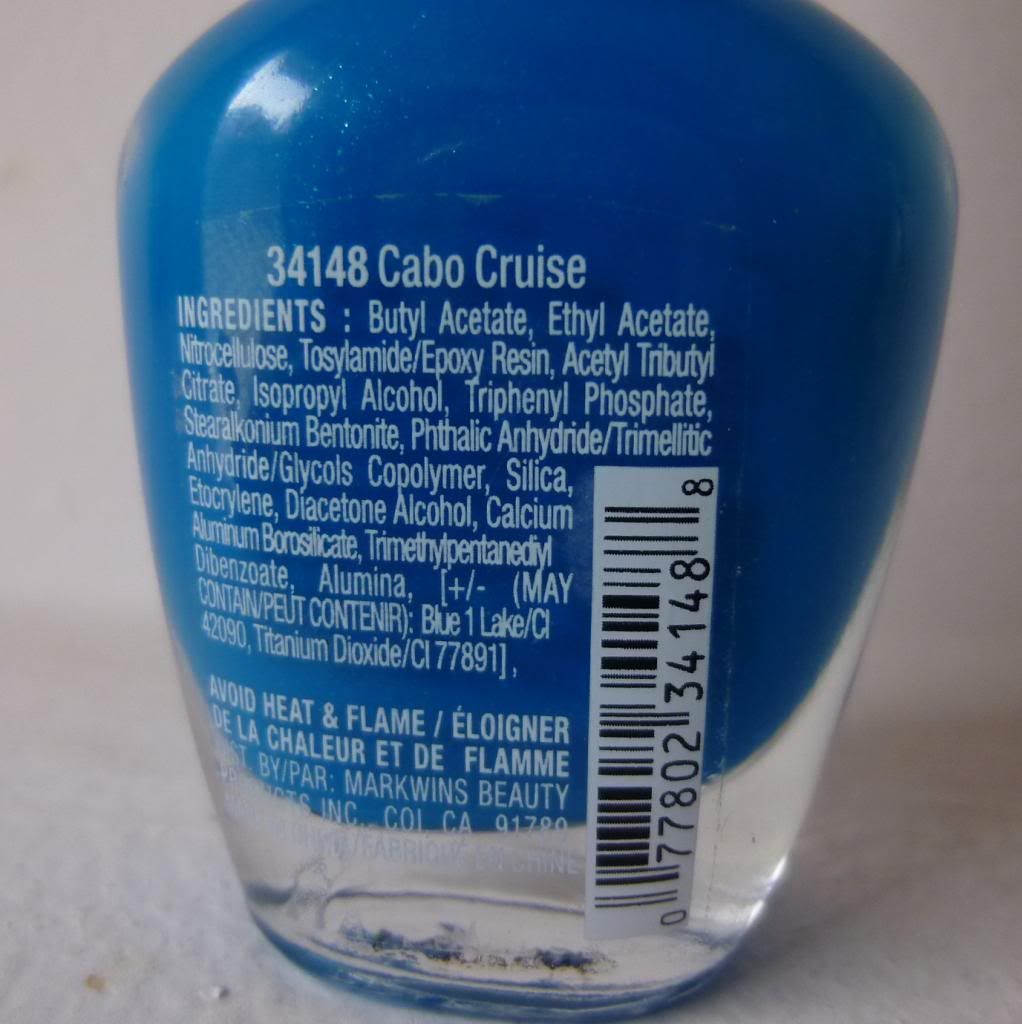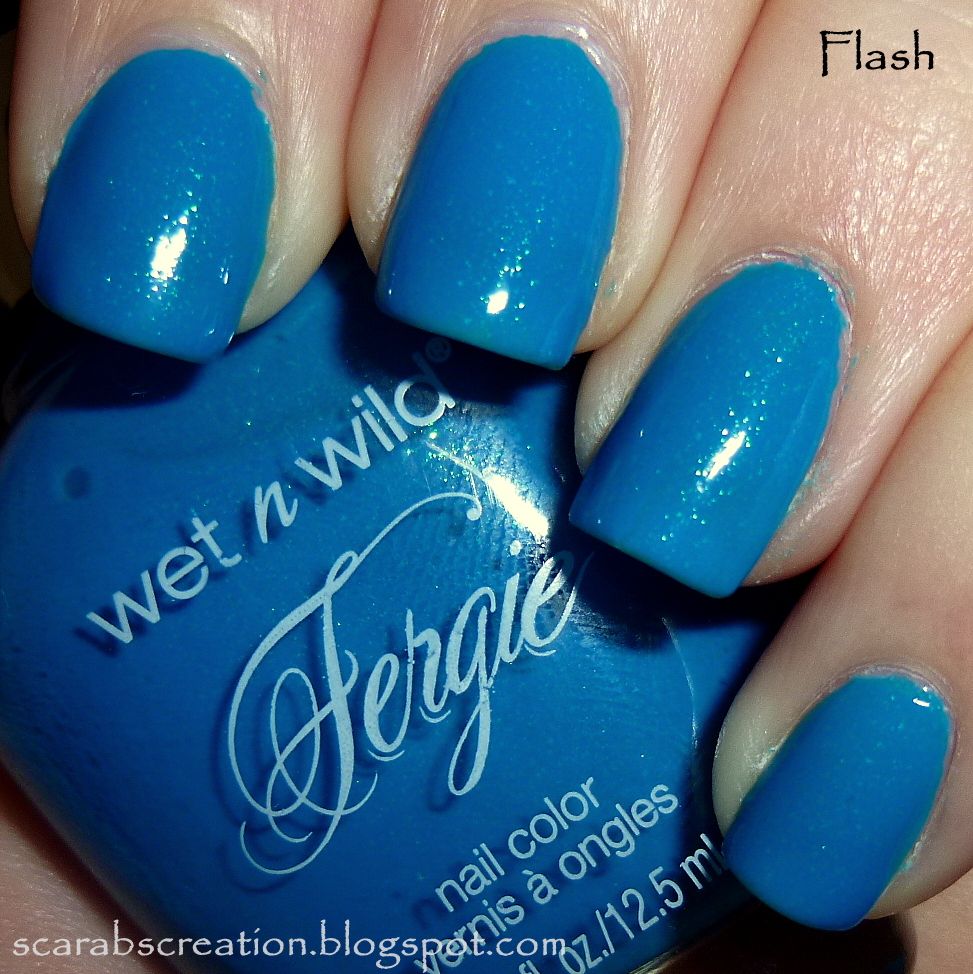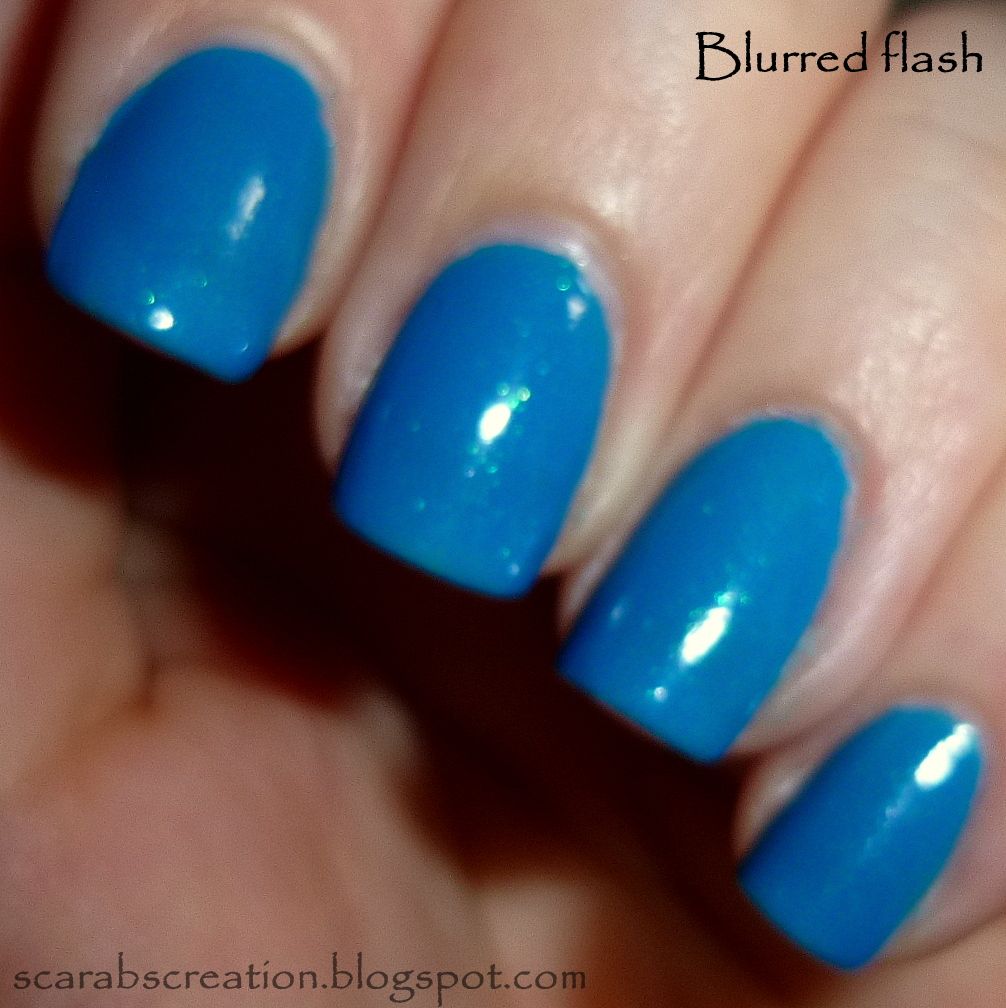 This last photo I tried to color correct as close to how the color looks in person. It's closer than my other swatches, but still not quite yellow toned enough or bright enough.