This is a look I did months and months ago featuring
Innocent & Twisted Alchemy
eyeshadows. The products used in this post were purchased by me.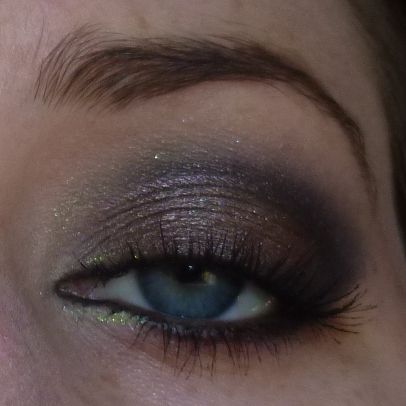 Products Used:
ELF Eyelid Primer
Darling Girl Glitter Glue as base
Innocent and Twisted Alchemy Caviar and Foie Gras on inner half of lid
ITA Oops! eyeshadow sample on outer half of lid
ITA Innocent + Twisted on the lower lashline, V, and into the crease
DG Patty O'Green on the inner corner and blended into the inner crease
DG Red Butler blended into the outer crease
Wet n Wild Brulee on the browbone
WnW ColorIcon black eyeliner
Maybelline Colossal Volum mascara
L'Oreal Magic Smooth Souffle foundation
L'Oreal Bare Natural powder foundation
First two pictures taken in natural lighting.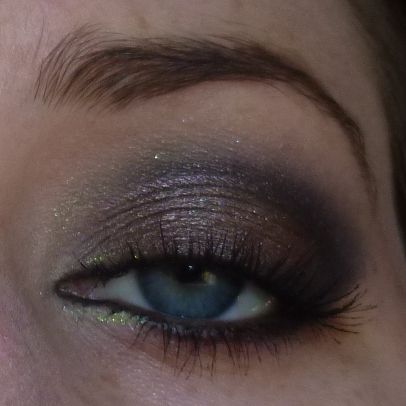 This picture was taken in sunlight.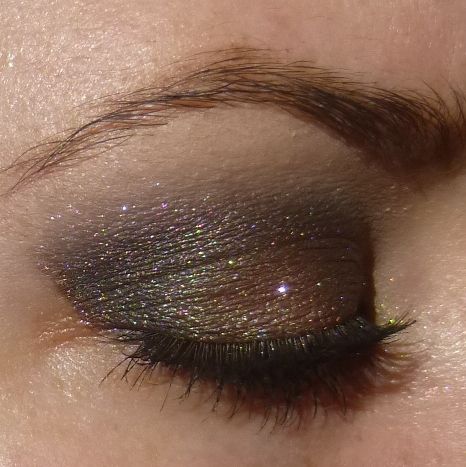 Last two pictures taken with flash.