Do you ever open a package of new sparklies and are completely blown away by how complex and unique an eyeshadow is? That's how I feel about
Chequered Lily Apothecary
(CLA). The swatches on the website are a bit misleading because of how sheer the eyeshadows look on bare skin in the pictures. When you see them in person though? You will not be disappointed. The older eyeshadows in the shop are beautiful in their own right, but the newer additions to the CLA line are mind blowingly gorgeous!
**I received these eyeshadows from a giveaway held by CLA. My name was put in a metal tin and randomly chosen. I was not asked to do a review, or compensated in any way. These are my 100% honest thoughts**
In February I won the monthly giveaway on the
Chequered Lily Apothecary Facebook
page, and won a sample set of the Valentine's Day collection. The samples I received included the two glitter blends, three eyeshadows and the single blush from the V-Day collection. And Kimberly (the owner) added two additional samples of Fireflies and Galaxy. For this post I am focusing on Crush, and Hearts of Fire of the V-Day collection.
"
For the Valentine's Day 2013 collection I was inspired by the the extremes of the heart, from the heights of passion to the depths of heartache. I looked to two modern poets, Kenneth Patchen and Pablo Neruda to guide my creativity on this project. I used #81 Love Like Winter for a starting point and worked in a confined color palette to create this collection."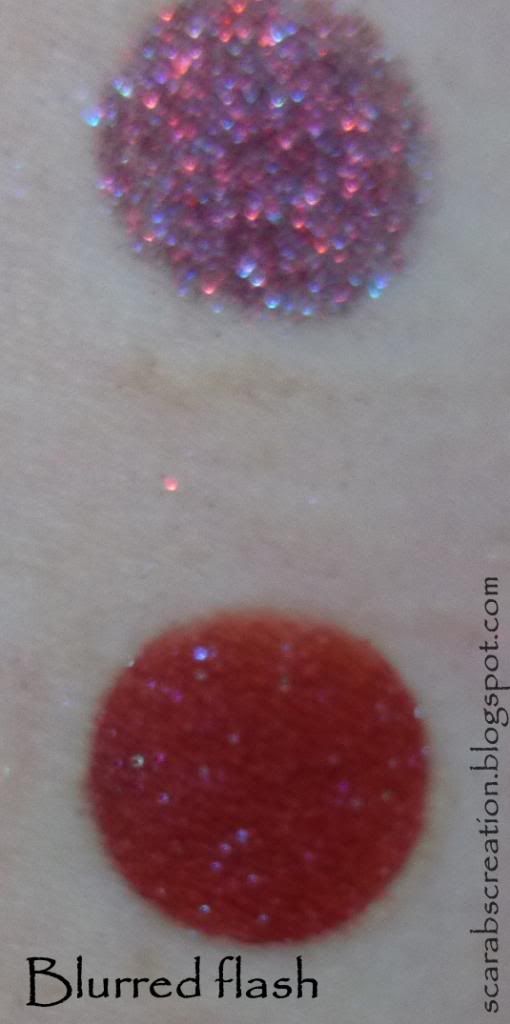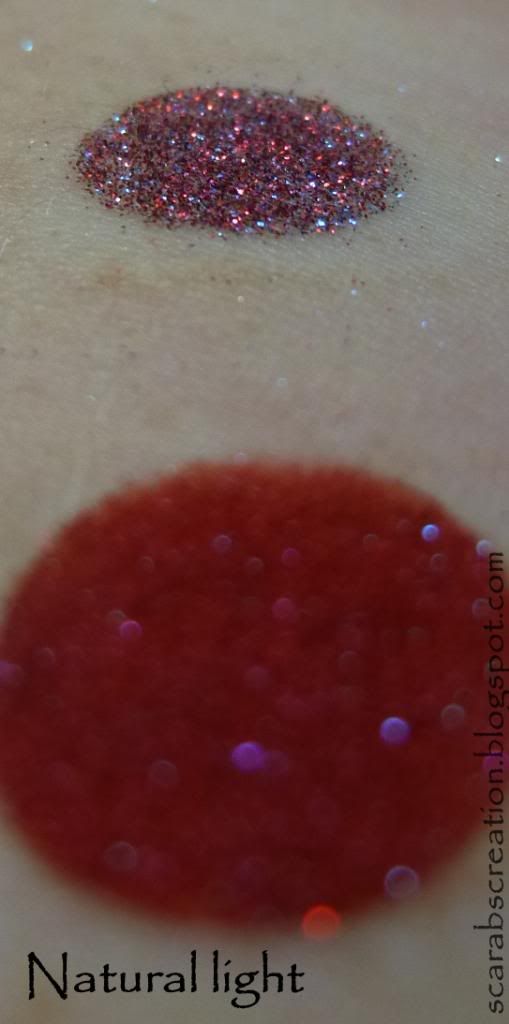 Crush
: "
"Ay, Love is a journey through waters and stars,/ through suffocating air, sharp tempests of grain:/ Love is a war of lightning,/ and two bodies ruined by a single sweetness." -Pablo Neruda, "Carnal Apple, Woman Filled, Burning Moon" Ruby red and blue glitter blend with blue iridescence."
The blue iridescence is not predominant, but the glitter is lovely and changes colors at different angles.
Hearts of Fire: "
"I do not love you except because I love you;/ I go from loving to not loving you,/ From waiting to not waiting for you/ My heart moves from cold to fire./ I love you only because it's you the one I love;/ I hate you deeply, and hating you/ Bend to you, and the measure of my changing love for you/ Is that I do not see you but love you blindly./ Maybe January light will consume
My heart with its cruel/ Ray, stealing my key to true calm./In this part of the story I am the one who/ Dies, the only one, and I will die of love because I love you,/ Because I love you, Love, in fire and blood." -Pablo Neruda, "I Do Not Love You Except Because I Love You" Vibrant true red with red pearl and color-shifting blue-fuchsia-violet iridescent glitter."
Spot on description. A perfect red eyeshadow, not too warm, not too cool. I love it!
For this look I used:
ELF Eyelid Primer
Darling Girl Glitter Glue
Wet n Wild Brulee on the browbone
WnW white matte on the inner corner
Chequered Lily Apothecary Crush on the lid
CLA Hearts of Fire in the crease and outer corner
Maybelline Line Stiletto liquid liner in black
Maybelline Lash Stiletto mascara in black