A very simple, sparkly look featuring
Darling Girl cosmetics
"American Gothic" Watercolor Paint Pot. The Watercolor Paint Pots (WPP) are super soft, almost whipped like, cream eyeshadows. I've found that using a brush sheers the color, so I like to use a brush to swipe on the first semi-sheer layer and let that set for a minute. Then I apply a second layer by patting the WPP on the eyelid with my finger to build up the opacity. One tip I would recommend is to use a brush to blend out the edges before the final layer sets, that way you won't be left with any harsh edges.
The Darling Girl website says:
"Watercolor Paint Pots can be used as a stand alone color or as a base to enhance whatever color you layer over it.Watercolor Paint Pots have a soft creamy consistency; they are not water proof, but once set, they are pretty smudge proof. They have almost a cream-to-powder effect. Simply apply your regular primer. Using a stiff-bristled brush, apply a thick line along the lash line and blend out."
American Gothic: A shimmery, metallic, pink toned beige with pink and purple sparkles/glitter.
Since putting together this post Susan has taken down the listing for American Gothic. There are other really beautiful WPP so I suggest checking them out the
WPP section on the DG website
.
**This was bought by me BEFORE I became a Darling Girl model for the Pick Of The Week. No discount code was used on this purchase.**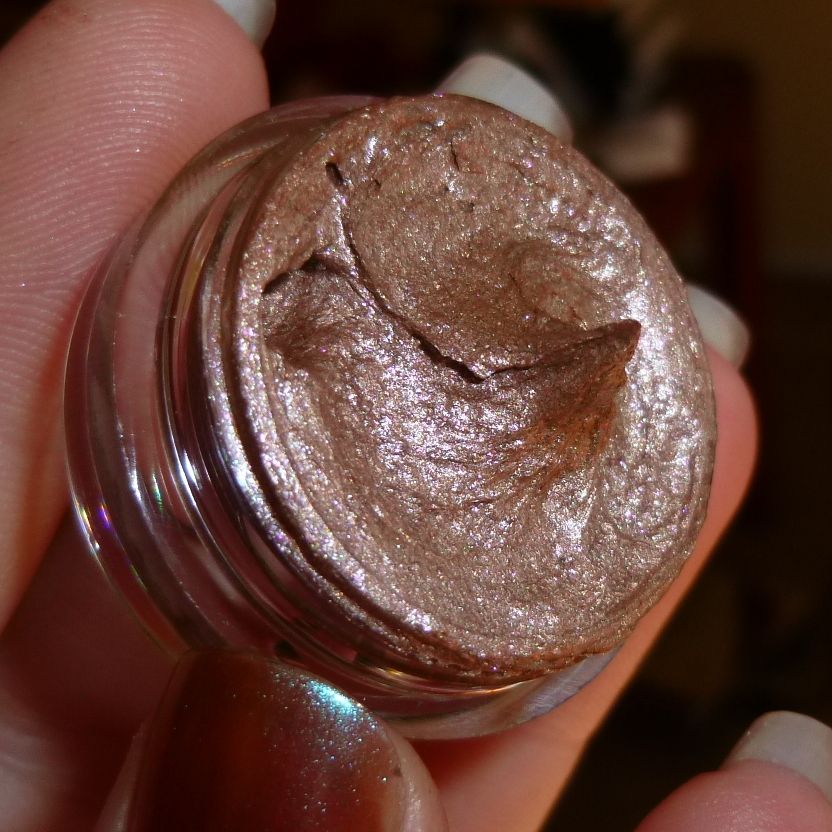 For this look I used:
ELF Eyelid Primer

Wet n Wild "Brulee" on the browbone
DG "American Gothic" on the lid
Maybelline Line Stiletto liquid liner in black
Maybelline Lash Stiletto mascara in black
L'Oreal Bare Natural powder foundation
WnW Silk Finish lipstick "Fuchsia with Blue Pearl"